Whyhockey April Prospect Rankings & Notes
This installment of Prospect Rankings will differ in format from the previous. We ditched the tables for a more analog list. Better to provide notes on the prospects.
There will, however, still be tabulated NHLe.  An asterisk "*" will follow NHLe when a prospects league is not part of the NHLe calculator used here. Instead, we have been using a consistent league substitute, you can see in our old rankings (and you can read a longer spiel about NHLe). Reminder NHLe isn't used in determining standing but more as a fun oh looky thing to put in the post, so you can feel free to ignore.
Prospect videos are provided as much as possible. Different YouTubers make different kind of prospect videos and some of the better, more prolific ones are spread out below. You can probably find videos of these prospects through most/all of the channels-just for your own free time reference.
Fan of the Florida Panthers or Philadelphia Flyers? After the rankings, read the early thoughts on their potential first round picks.
Numero Uno
Franchise Player, possibly Generational.
1 Rasmus Dahlin D SHL 41GP 7G 20PTS 23NHLe
It is unusual to see a defender with star power in a professional league at his age. Ekblad is the closest in recent memory and his pedigree was branded exclusively through the junior ranks, and frankly through a much weaker draft. No one is a sure thing but as far as defenseman go, Dahlin is it. Heck, I keep saying even if you made me use him as a forward his whole career, I'd still take him #1. Why waste time describing a player you already know. EASTON STICK USER +2
Tier 2
What would normally be the top of the draft. Unique players that are hard to come by any place not the first few picks of the Draft.
2 Andrei Svechnikov RW OHL 44GP 40G 72PTS 41NHLe
Hitting the 40goal plateau is usually the standard for OHL top10 NHL Draft pick goal scorers but when you remember Svechnikov accomplished the feat in 44 games not typical 60+, what was once meeting the bare minimum becomes the best forward goal total on the draft day board. He has the goal scorer's touch. As often as he rifles it home, he cradles it over the goal line or lays a puck for a perfect pass. Svechnikov isn't a one dimensional scorer, he has the makings of becoming a dynamic first liner with NHL 40 goal potential.
3 Filip Zadina LW QMJHL 57GP 44G 82PTS 29NHLe
It is hard to separate the top two wingers of the draft. Zadina is every bit the shooter Svechnikov is. Zadina is just as much the gamebreaker. It comes down to preference and who you think can translate better to the NHL, or more specifically *your* NHL team. Fit will play a major part in who goes first. Svechnikov has been a #1 type prospect for many seasons now, so my head backs up my heart with this order.
Zadina has a bit of the power game going for him over Svechnikov. He's explosive on his skates and uses this to create puck movement prior to shots or passes. He also has a bit of the Halifax Electric factory working for him too. Moosehead forwards take over games and that will be on everyone's mind when his name is called.
4 Adam Boqvist D SuperElit 25GP 14G 24PTS 19NHLe*
How Adam Boqvist isn't the best defender in a draft class scares me. Dahlin is that good. (I know, I know some people still feel very strongly about Ty Smith and Noah Dobson and even Quinn Hughes and Evan Bouchard. But Shh–this is not about misinformed opinions.) Boqvist has that same "IT" factor Dahlin has albeit in a less defensive and can't miss package. The way he moves himself and the puck through traffic he must see the play in slow motion. His reads without the puck are improving, and help prove that point. Ty Smith and Evan Bouchard probably seem more NHL ready given their playing styles and media markets but you don't draft defenseman for their first year impact. Five years out, I'd be betting Boqvist outperforms both. Seth Jones, Ivan Provorov, Zach Werenski are all good defenders but Erik Karlsson is much harder to find.
Tier 3
Potential Top Line/Pair players.
5 Oliver Wahlstrom RW/C USHL 26GP 22G 45PTS 38NHLe
This draft is certainly missing a top flight center. Wahlstrom at the moment seems to be the closet thing and a right hander to boot. Though he will likely spend next year learning good two-way hockey at Harvard in the NCAA, I don't know if I see a player better utilized as a pivot in the NHL. It is why he is not in Tier 1 with Zadina and Svechnikov and why he does not get the bump that usually comes with being a center. Not discounting the possibility, just not drafting him expecting a center.  Another reason is NHL readiness. Svechnikov and Zadina could both matriculate in the fall to the NHL. Wahlstrom may not end up in the NCAA but it probably won't be for the NHL. His CHL rights are owned by Cape Breton Screaming Eagles of the Q, and that's where I'd put the scoring winger.
Wahlstrom protects the puck well and is dangerous below the dots in the offensive zone. He can score from anywhere but usually gets directly off the wall to the dirty areas. That's where some of the years under center come in handy for physical presence but the soft hands of a winger make tight spaces operable.
6 Ty Smith D WHL 69GP 14G 73PTS 25NHLe
Minute eating, do-it-all defender. Smith's Hockey IQ is mature, and he manages the game well for a young rearguard in Junior.  Smith usually makes the smart play and even though he is typically the best player on the ice, he doesn't hesitate to move the puck and find teammates instead of using his skills to force a play for himself. He's constantly engaged in supporting the play and flows effortlessly between defense and offense. His neutral zone play and tight spacing allows for a lot of the offense he creates.
7 Noah Dobson D QMJHL 67GP 17G 69PTS 21NHLe
Smith/Dobson is another Svechnikov/Zadina type debate. There is merit there for both players, obviously, since both are efficient at defense and dynamic on offense. I lean Smith on his IQ and less of a reliance on PP goals. Dobson is much more of a 1-on-1 player than a game manager, minute eater. Although activates into the rush less than Smith, he still ends up forcing more plays, hoping his skill can thread the needle or pull off a move. But he is still dynamic and still can make high end reads at a quick pace.
Dobson has the offensive skills and skating to play top 4 minutes at the NHL level. His stick work and positioning makes him an effective 1 on 1 player on defense and it's likely Dobson will add much more to his defensive game as he uses his body more through his development. Like Smith, his neutral zone play highlights his ability to quickly transition from offense to defense.
8 Jesperi Kotkaniemi C/W Liiga 57GP 10G 29PTS 18NHLe
Kotkaniemi has the size and frame to play center in the NHL, though he would also be effective on the wing. He's smart and has a good work ethic and isn't afraid to be F3 high in pro Liiga competition. His skating stride isn't "clean" and probably one of his only weaknesses. His production is in a men's league and shouldn't be an issue if you view it as "low". Kotkaniemi has fallen a few spots but I'm unsure that isn't a mistake. Wahlstrom, Smith, and Dobson have played easier competition and this time next year it could be a different story.
Kotkaniemi skills are up there with Wahlstrom. He could clean up his technique and grow into his frame to be less awkward and improve consistency but that is common of prospects. He turns 18 after the draft and that goal scoring hunger will only grow, too. Kotkaniemi is underrated in retrieving loose pucks and turning them into quick strike attacks.
9 Rasmus Kupari C/W Liiga 39GP 6G 14PTS 13NHLe
I peg Rasmus Kupari as the first 'true' center in these rankings. Kupari's natural positioning and style of play is the ideal for F3. The best forward at puck support in the first round, he can make offense from a defensive position with timely reads and high IQ. He controls the ice around him even in a professional league in Europe. His game should transition nicely to the smaller rinks where the middle of the ice is premium realty. Kupari's shot isn't as lethal as the forwards ahead of him, but he possess a quick release, an accurate shot, and a scorer's touch. Can score from in close and out far.
Kupari's 0.35ppg production looks sparse next to Kotkaniemi's 0.50ppg in the same league. Kupari may be a few months older but Kupari's Karpat is annually a top team in Finland, this year the best, and Kotkaniemi's Assat is league average– a much better opportunity for continual ice time as a rookie. Kotkaniemi's performance this year gets the nudge but Kupari's potential makes it close, even if he had to go down a league midyear for a short spell to find playing time and confidence. However, next season Karpat provides an excellent development department for whatever team that drafts Rasmus.
10 Joe Veleno C QMJHL 64GP 22G 79PTS 25NHLe
Veleno benefited greatly from a trade to Drummondville, a surge in production that lasted the rest of the year and not just the initial weeks. If you apply his Drummondville pace to the full year, Veleno hits 30+G and 90+PTS (6 goals in 31 GP vs 16 in 33 GP post trade). That is the type of player who many expected to be the top center of the draft.
Veleno's goal scoring ceiling has always been the question and the beginning of the year will weigh on scouts minds. He gets the scoring chances and maybe that is enough to believe scoring won't be issue. Or, it might be reason to worry the finishing ability won't come. He possesses one of the best playmaking abilities of the forwards available and often Veleno uses his shot as a pass. Veleno skates well, is used on PP and PK, is a leader on his team, and has high defensive commitment and effort. Teams kicking themselves for not drafting Gabe Vilardi will definitely see what they want in Veleno.
11 Dominik Bokk W SuperElit 35GP 14G 41PTS 24NHLe*
As far as raw talent with the puck, Bokk is up there with Zadina and Svechnikov. If his scouting resume was longer, the German could have already been in the 10 spot for Whyhockey. Instead, Veleno doubled his goal scoring after a trade. Bokk at 11 is an easy way out until we can properly determine just how high to put him. Until then, on talent he's the best outside the Top 10. This is a bit high compared to most other rankings but his production when playing SuperElit is hard to ignore, even if there is the lack of National stage experience.
Bokk has phonebooth handles and doesn't need much time or space to set up and execute a move, pass, or shot. He is a unique forward in this draft, and in the first round you should be looking to obtain players you can't elsewhere. Bokk has exponentially improved his competition and level of play in last few years from Germany to Sweden. Why Bokk isn't a 20something pick like, say, Henrik Borgstrom, is because Bokk isn't a 'late bloomer' and has produced more consistently at higher levels. Borgstrom looks smart as a early 20s pick so I wouldn't hesitate to pick Bokk early double digits. He's a FEB2000 and ramping up on the fly. Not much risk involved.
12 Jacob Olofsson C Allsvenskan 43GP 10G 21PTS 14NHLe
Speaking of little risk, Olofsson looks every bit the part of long time NHL pivot. Olofsson benefits from the development under a top Allsvenskan team, Timra, that earned promotion to the SHL next season. That is a great experience for any prospect. Olofsson will be a big part of that forward group next year. A smooth skater and excellent puck handler, Olofsson is equally effective shooting or passing but defers to others more than not to finish the play off the rush. Responsible in his own zone, Olofsson also makes a lot of plays through the forecheck and cycling down as high forward.
Olofsson makes the cut over some talented forwards with arguably more offensive potential. However, those forwards have more questions marks, and Olofsson is more of a sure thing. Timra is known for creative, offensive style of play lately so Olofsson isn't exactly an offensive slouch, nor will he be coached to be one.
13 Evan Bouchard D OHL 67GP 25G 87PTS 33NHLe
Bouchard is another defensive game manager with new age NHL offensive tools. Bouchard has enjoyed a nurturing developmental path– learning in a NHL prospect factory like London under a stacked team early on before transitioning him to cornerstone piece as they rebuild around him. Bouchard will get 20+ minutes a night next year as The Guy.
Bouchard's IQ is his best asset and compensates for his deliberate stride and heavier feet. There is a simplicity about his puck management that reminds you of Anton Stralman. The potential is there to be the wise old rearguard that leads a team through a playoff run. But there is room for growth without the puck in the defensive zone. That, more so than his footspeed, keeps him separated from Ty Smith and Noah Dobson. The refinement and commitment to that end of the game isn't on the same level but isn't a red flag by any means. Better positioning and more balanced diet of jumping up in the play will cure a lot.
…wait this is still Tier 3? Yes, it is. From Wahlstrom to #20 (spoiler, it is Ryan Merkley) Tier 3 is currently full of predictable Top Line/Pair talent and though we have preferred picks we can differentiate from others (like Bouchard over Merkley; and Kupari over Farabee) Whyhockey must be honest–the talent level is almost negligible. It is very realistic Ryan Merkely develops the off-ice habits and team style of play to become the best D of the group just as much as it is likely our preferences or "picks" are right.
…there's gotta be a drop off right? Yes, there is. Right here where we dropped in this blurb about Tier 3 to break things up is where we draw the dotted, not binding, line if forced to. The ones above here we are more certain we'll see in the NHL in a top role 7 years from now over the ones below here. Please, @ us and tell us why we are wrong.
14 Joel Farabee LW USHL 26GP 15G 40PTS 34NHLe
Farabee is the best bet of this second half of Tier 3; he's unlikely to bust. While it is hard to dissect his exact offensive ceiling on a stacked line with Wahlstrom and 2019 projected #1 Jack Hughes vs USHL level competition and how much of the offense he can drive on his own, Farabee did the heavy lifting defensively for the line and is the best defensive winger among the North American prospects. He quickly transitions takeaways into dangerous scoring chances for his linemates and can only improve that skill at Boston College next year. Looking at his last few years of stats, it leans to his linemates driving the high rate of finishing this year but Farabee flashes enough high end skill to play with those drivers. With the leadership and intensity on the puck, Farabee would be the player I recommend to the team who wants to draft Brady Tkachuck. Farabee's skating and finishing put him over a grittier Tkachuck with a bit better vision.
15 Grigori Denisenko LW MHL 31GP 9G 22PTS 10NHLe
Denisenko, like most high end Russian forwards, is quick to jump on a puck and quick to fire it on net. Deniskeno has a lot of get up and go in him, and can spend long shifts pursuing the puck on the forecheck, or ragging the biscuit pushing for a goal. His passing is above average though his playmaking is driven from his legs and not his vision. In the defensive half, Denisenko conserves himself to put it politely, though every team can afford those type of wingers if they bring it on the offensive half. Prospects also have the potential for growth and his defensive engagement can change. Grigori Denisenko has big game breaking potential.
16 Quinn Hughes D NCAA 37GP 5G 29PTS 20NHLe
Next best game breaking skill on the list goes to Quinn Hughes and thats why he slides in at 16. Some may argue he belongs ahead of Denisenko but as risky as projecting Russian forwards is, projecting first round defenseman is even riskier. And although it is one small sample, Hughes' WJC wasn't as impressive as hoped. He still possesses the dynamic skillset for a break out defender and a year in NCAA makes him closer than some to NHL minutes.
Hughes' skating is at the top of the class and should allow him to be a minute eater should he hit his potential. With the puck, he has few flaws, although he could incorporate quicker puck movement, and until the end of the year where goals fell more often his goal scoring was worrying. Without the puck he has the usual warts highly offensive defenseman have.
17 Vitali Kravtsov RW KHL 35GP 4G 7PTS 12NHLe
Kravtsov is a different type of Russian goal scorer than Denisenko. Kravtsov has come alive in the past two seasons of playoffs but Denisenko still has more game breaking ability. Kravtsov though is more flexible to different styles of play, while chipping in on the boards and defensively.
Kravtsov can flash dangles off the rush or be a meat and potatoes winger below the dots, he can drive shots both ways. His dynamic skating allows him to be efficient at both. Longer frame gives him a good stride for top straight line speed and he is able to use his strength on his edges to escape checks and defenders in zone. His passing is above average but it's his smart decisions that generate his assists over passing skill.
18 Isac Lundestrom C/LW SHL 42GP  6G 15PTS 17NHLe
A NOV99 birthday, Lundestrom has already played 91 SHL games for Lulea HF. His pro tested game will likely translate to the NHL and in a draft with no clear top flight center, Lundestrom is a safe choice to be a Top9 NHL center relatively soon. Most scouts focus on his IQ or defensive work but I am more bullish on his offensive potential as a playmaker. It's likely his potential to produce is masked spending his draft-1 and draft season in SHL. His production through his age group is better. With a skillset that is above average or better in all categories, it is likely that high IQ and comfortability in the SHL will lead to a breakout SHL campaign next season.
19 Brady Tkachuk LW NCAA 40GP 8G 31PTS 24NHLe
Tkachuck is never this low in rankings, and is hardly out of the single digits. Tkachuk has an elite physical game scouts rave about that he has used to dominate USHL and NCAA competition, and a name brand with past and recent prestige. He is a heart and soul player and doesn't shy from the big stage as the WJC showed flashes of. But I questioned his goal scoring ability from the start and 1 goal since the last prospect rankings exasperates those concerns. Wouldn't Lawson Crouse be able to pot 8 goals on that BU team? His skating and mobility also needs to improve.
There is a uniqueness about him, he has elite skills, albeit towards the more intangible end but it is why he still is in Tier 3, still at the moment worthy of being in the Top 20. I need to see these results against better competition or better results against the same competition to be more excited– like 5th or 6th overall excited.
20 Ryan Merkley D OHL 63GP 13G 67PTS 27NHLe
The right hander can do it all himself and frequently does. Merkley has similar skating and puck ragging skills to Hughes, and the game breaking skills of the other six defenders ahead of him. His vision and ability to put the puck wherever he wants on the ice is perhaps top in the class. Like most offensive D at his age, he has the usual warts. Holds onto the puck too long, tries to force plays, you've heard it before. But scouts and hockey talking heads all seem to stay away from Merkley. NHL Central Scouting left him out of the Top 31 North American Skaters. We try not speculate too much about the personality or likeability of a teenage prospect but it seems to be a true contributing factor and is what dropped him to the bottom of the tier is the result. The talent is there and someone in the first is going to jump at a chance to take on any challenge he may present.
Tier 4
The biggest gap tier to tier so far. Potential Top 6/Top 4 players. From 21-45/50 you can find an argument for a lot of players to be the 'next in line'.
21 Benoit-Olivier Groulx C QMJHL 68GP 28G 55PTS 16NHLe
Groulx is son of Syracuse Crunch coach Benoit Groulx (one of the top coaches on Whyhockey's FLA wishlist last summer). As such, the center is highly intelligent, passionate, and primed to succeed on the professional grind–knowing what it takes. Groulx is willing to do the dirty work for his team or linemates, he's defensively responsible and isn't afraid to be involved in after whistle scrums or cause them. But Groulx also has desirable skills. His skating and puck handling are first round level. He can score from distance and redirect pucks at the crease.
22 Rasmus Sandin D OHL 51GP 12G 45PTS 22NHLe
Sandin, like Groulx, is another highly intelligent player that outperforms production concerns. Some wonder if his skating and creativity are good enough to be a first round pick or if his simple style of play masks his true level of skill. Sandin may be already defensively proficient but his offensive game is just blossoming. Gaining confidence on the smaller ice surface was a big driver to his late success. Yes, his Soo Greyhounds were stacked this year but Sandin did well to immerse himself amongst those players and pick up those points. It's also clear to see his vision and poise created a lot of those points.
23 Barrett Hayton C OHL 63GP 21G 60PTS 24NHLe
Another Greyhound, Hayton benefitted from playing behind and with Morgan Frost. If one counts that, one must not discount the smarts and skill Hayton flashed that was similar to Frost last season. The best way to describe Hayton may be "comfortable." Hayton is comfortable on the point or at the crease on the PP. He is comfortable passing on his forehand or backhand. He can cover back or cheat up. Barrett is just chill.
24 Jesse Ylonen RW Mestis 48GP 14G 27PTS 16NHLe
A shoot-first winger, Ylonen has bettered his all around game in the 2nd level professional league in Finland. His puck possession skills are good and for a guy who likes to shoot he does show good shot selection and will hold onto the puck rather than get something blocked. He may have fallen from his higher rankings to start the year but his potential is still there.

25 Akil Thomas C OHL 63GP 22G 81PTS 30NHLe
Akil Thomas has great puck skills. His goal total should be higher but as Mr. Go-To for Niagara, Thomas was relied on to create the plays for his team which led to more passes than shots. Thomas can play all situations in Junior and showed enough acumen to think good development lies ahead.
26 Bode Wilde D USHL 25GP 3G 16PTS 14NHLe
The name alone meant likely entry into the Top 31. Wilde is a bit of a hot ticket item recently. His best shifts will knock your socks off. He's big, can skate by forecheckers easily, make big offensive plays regularly and doesn't show panic. But I don't see enough defense in his game, especially for the competition he was up against, to be up there with the other defenders, or even as a preferable choice to Sandin. His offense may flash game breaking but I'm unsure it will be at the pro level due to decision making that is not on par with most in this first round group.
27 Alexander Khovanov C QMJHL 29GP 9G 28PTS 19NHLe
Khovanov started the year at the top of the heap until illness derailed his season. The rebound from adversity and a later injury showed there is still a heck of a hockey player there. He played enough games this year to show he can take over a junior game. There's argument he belongs in the other tier, much higher up this rankings despite the smaller sample size. Talent matters most and Khovanov certainly possesses the offensive talents to produce in the NHL.
28 Mattias Samuelsson D USHL 23GP 4G 14PTS 13NHLe
Lefty Samuelsson showcases a lot of the same two way play that Wilde hype is built around. Somehow, the noise around Samuelsson isn't quite as high. Most likely because Samuelsson's skating is not as refined and clean as Wilde's. But Samuelsson looks 'newer' in his body and I expect the skating smoothes out as the growth spurts stop.
29 Filip Hallander C/W Allsvenskan 40GP 9G 20PTS 15NHLe
Hallander's strength is his puck skills. Like most Swedish forwards catching Whyhockey's eye, Hallander is a well balanced prospect whose skating, passing, and shot are relatively even with each other. Hallander shows potential for creative plays and the determination to make those plays stick. Playing on a deep Timra team, Hallander was at his best from the hashmarks in.

30 Alexander Alexeyev D WHL 45GP 7G 37PTS 20NHLe
Alexeyev held his own offensively from the point in the WHL. He has enough mobility to challenge wingers at the point and a good enough shot to be a real option from the blueline. He could release his shot quicker with a shorter windup but that will come. Without the puck is where professional potential resides. Alexeyev is dependable and can play a lot of minutes in the defensive zone. His physical game and positioning are small rink ready. He skates well and covers a lot of ground with his long stride.
31 Philipp Kurashev LW/C QMJHL 59GP 19G 60PTS 20NHLe
Kurashev had a down year production wise based on expectations and relative to his skill level. A point per game is not bad but he scored less goals and only handful more points than last season. It wasn't until a late trade brought over oft-injured Flyers prospect Pascal Laberge that Kurashev had true talent to play with. On a grind-it-out to win, low scoring Remparts team Kurashev had to do a lot more defensive work than he should have. But the experience and adversity most likely bettered the Swiss prospect's overall game. Production aside (and again, its not bad production), he's the talent I want to fit into the first round over the ones listed below.
Honorable Mentions
Carl Wassenius C SuperElit 34GP 16G 40PTS 24NHLe
Calen Addison D WHL 68GP 11G 65PTS 23NHLe
David Gustafsson C SHL 45GP 6G 12PTS 13NHLe
Martin Kaut RW Czech1 38GP 9G 16PTS 15NHLe
Marcus Westfalt W SHL 31GP 1G 4PTS 6NHLe
Adam Ginning D SHL 28GP 1G 2PTS 3NHLe
Jared McIsaac D QMJHL 65GP 9G 47PTS 24NHLe
Jonatan BerggrenC/RW SuperElit 38GP 18G 57PTS 30NHLe
Marcus Karlberg W SuperElit 39GP 15G 47PTS 24NHLe
Serron Noel RW OHL 62GP 28G 53PTS 21NHLe
Eetu Pakkila LW Jr. A-Liiga 48GP 23G 40PTS
Dmitri Zavgorodny C QMJHL 62GP 26G 47PTS 15NHLe
Milos Roman C WHL 39GP 10G 32PTS 20NHLe
Mac Hollowell D OHL 63GP 12G 56PTS 22NHLe
Florida Panthers
15th overall
Unless they win one of the first three picks in the Lotto this coming weekend, Florida is picking last of the non-playoff teams. It can happen (see the below team winning 2nd overall from 12th) but best to just expect 15th overall. Florida spent their last few firsts on forwards: Owen Tippett, Henrik Borgstrom, Lawson Crouse. But Mike Matheson at 23 in 2012 stands out as one of the better FLA first round choices. So what should FLA do? Good question. FLA isn't overly stocked at any position. Though they have multiple NHL centers tied up long term, they don't boast a strong center group now that Borgstrom is set to leave the prospect pool (and probably is a winger). D help is needed but how big is that need and is that a prospects need or big club need? They lost wingers Adam Mascherin and Lawson Crouse out of their prospect pool and Tippett's year wasn't exactly banner worthy so wings could use improvement as well. Goalies, well thats for later in the draft.
The first round is largely the best place to get unique, star talent. Every pick whether 1st overall or 31st overall should be made in an attempt to grab that type of player. The Henrik Borgstrom pick is a topical, recent, and positive example of that philosophy. If you bust, you bust. But better to bust swinging for fences than bust settling for Lawson Crouse (no, really I'll get over it).
Forwards are much easier and safer to project as teenagers, and top pair defenders are as commonly found in the 2nd and 3rd rounds as they are in the 1st. Not so true of top end forward talent. But there are defenders I could grab in that spot. These defenders would be ones I would classify as 'fallers' who would unexpectedly (at least for me) drop on draft day to 15. Adam Boqvist, Ty Smith, Noah Dobson, and Evan Bouchard. I am even  hesitant towards Bouchard, as a forward in that spot would be as good or better value.  Merkley and Hughes have tons of talent and wouldn't be a bad pick here but not sure you aren't better off getting a forward if you are so set on one dimensional offensive skills. FLA does have Matheson, Ekblad, and Yandle under long contracts and they provide offense.
Since I am wordy and was asked about Bode Wilde a few times on Twitter (some in reference to FLA) I'll expand on that here, too. The D listed in Wilde's Tier 4 are so close together I wouldn't waste a pick to jump up and take one when one of the comparable defenders will be available at 34th overall (Florida's next pick, from Arizona). Like stated above, you can probably pick up Mattias Samuelsson or K'Andre Miller with the second pick, two defenders who arguably are as promising as Wilde. At 34th, the forward you could pick would be much lower down the value chart than at 15.
Forwards I'd aggressively target: Jesperi Kotkaniemi, Rasmus Kupari, and Dominik Bokk. These three are ranked higher than 15 for us, but common industry expectation is mid round picks for all three. Dynamic, skilled forwards with high end potential. NHL teams have 9 Top 9 spots (obviously) and only 7 or 8 defenders max. Numbers mean you always need more forwards.
Sleepers: If Florida were to reach for a defenseman, Rasmus Sandin would be my pick over any of the National Team defenders, or others. Sandin is the exact type of defender Florida needs to fit into their core. Dependable on the blueline and often overlooked because of efficient play. Plus with Gildon and Inamoto, FLA just got two good value national team to NCAA type defenders. WHy not diversify the portfolio? Khovanov would be an ideal forward sleeper. If the illness and lack of games played is the real reason for his drop in rankings as suspected, FLA gains a top 8/10 pick at 15.
Philadelphia Flyers
Philly has a stocked prospect pool and doesn't need more help in one area than the next. Maybe a big time Center but the Nolan Patrick lotto win kinda made that point moot. Flyers have picked forwards recently after a few years of defenders, though they always bring surprises to the draft floor.
Instead, I'll use this space to advocate for Two Wild and Crazy Trade Scenarios ™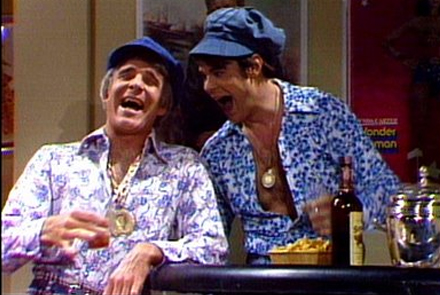 1- Move one or two of the picks in a package for Henrik Lundqvist.
Ok, hear me out. Lundqvist gets 1 maybe 2 more kicks at the Cup, solving immediate goalie need for Flyers. Philly can protect him through the regular season and keep him healthy and ready for playoffs. He also acts as the perfect mentor to Carter Hart and Felix Sandstrom, the two top Flyers goalie prospects. The cap hit (8.5) is manageable and the actual salary starts to dip under that cap hit starting next year. Elliott going the other way to backstop Blueshirts rebuild makes it 2.75 less of an issue, and NYR can always retain a bit.
2- Move a 1st round pick for the rights to John Tavares.
By Draft Day, the Islanders should know for sure where JT's heart lies. If Tavares is out the door, the 19th overall or even 14th overall pick would be a good get when the reality is they will likely garnish nothing. Why would Philadelphia pay that premium? For the exclusively rights to negotiate  with Tavares and his agent before everyone else. Hextall can lay out the plan, convince him of the strategy (hopefully involving a new coach), and show Stanley Cup potential. It also shows the Tavares camp how serious they are to be the final bid.  A team like Philadelphia can pay up, but also has some restrictions cap wise and trading for his rights gives them an 8th year to lower that number; or added time to move Jake the Snake and his 8mil cap hit. Even if you lose the pick for naught, and suffer the negative fallout, the Flyers are in a good position to overcome one lost pick.
What do you have to lose, Hextall? 
14th overall
Philadelphia has a lot of defenseman ready or about ready to play NHL hockey games. Most of them are left handers, too. This would be a good place for Evan Bouchard or another right handed future Top 4 defender. As far as a 'fit' pick, that's all I can muster. Other than that, if I had to bet, Hextall probably targets Joel Farabee, Isac Lundestrom, Jacob Olofsson.
19th overall
Khovanov makes a ton of sense here. Hextall is not afraid to draft Russians and with a stocked prospect pool you can afford to give the Moncton forward more time to catch up on the development he missed this year. Hextall chased Artur Kayumov as possible playmaker for German Rubtsov. This would be a much better match. Hextall has gone offboard quite a few times. Last year he did so with Frost (and it paid off). Having two picks again will make it more likely Hextall pays a higher price for a late riser everyone is talking about. Sam Morin, Travis Sanheim, Travis Konecny, Morgan Frost. Pattern is there. We could see similar this year. This pick, rather than 14, seems like a safe bet for it. David Gustafsson, Jonatan Berggren, Bode Wilde, Calen Addison would be good guesses.